Melbourne
Play 9 or 18 holes for Free every time you have a golf lesson.
Our golf lessons packages are the perfect gift or most cost effective way to learn and play golf in Melbourne.
All lessons purchased through the online store are emailed to you as a voucher. Voucher can be used by you, or given to someone else as a gift.
We invite you to discover more about our Melbourne golf coaches and compare the packages available for you to improve your golf skills.
VIP Golf Experience with Keith the Foreman "The Blockenator"
VIPBLOCK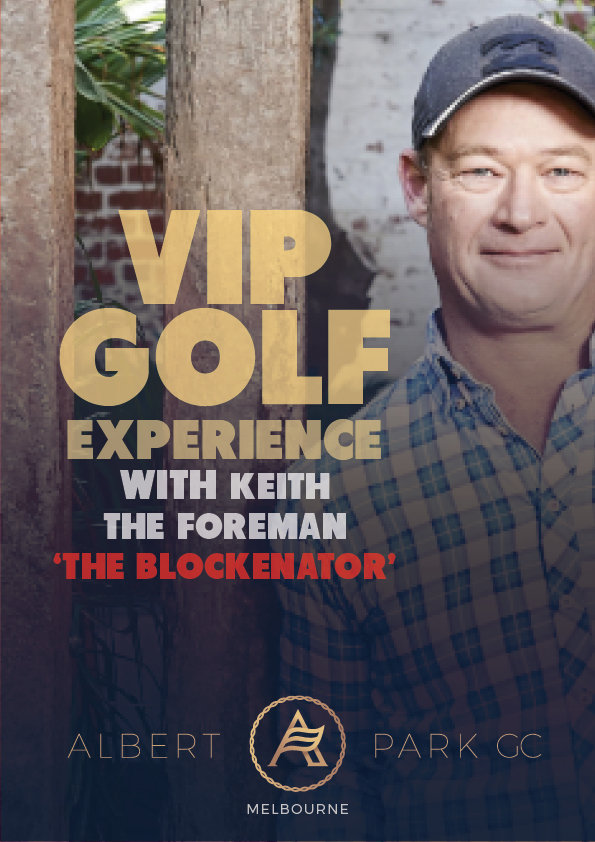 Play 9 Holes with Keith From the Block. You and up to 3 friends will enjoy 9 holes with Keith in motorised carts at Albert Park Golf Course. Keith has a swing speed of 120MPH He is a gun golfer in addition to playing footy and grade cricket, so the longest hitter in your group should be nominated…
Terms and Conditions:READ BELOW BEFORE PURCHASE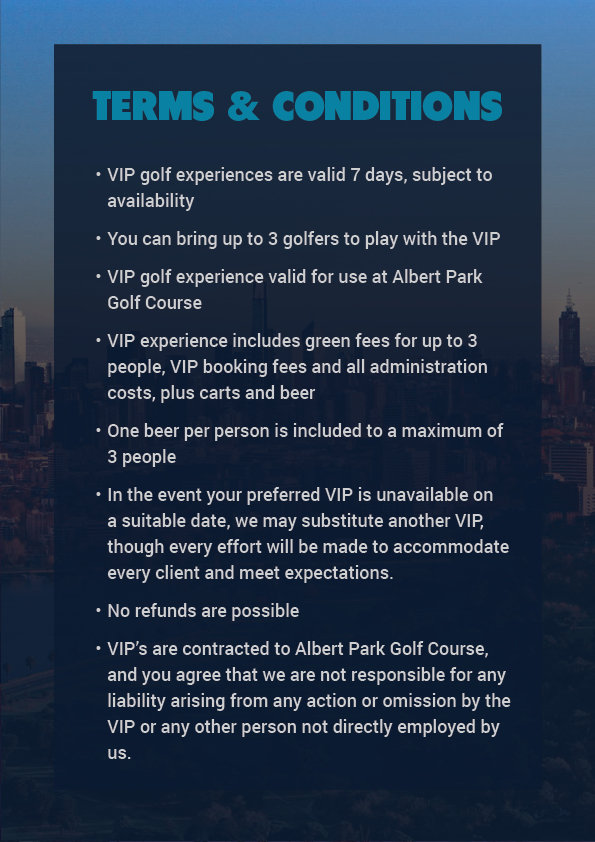 You can use your free golf voucher right after your lesson to practice the golf skills you have learned, or you can use your free game at a later date when you have more time. Either way, the benefits of your lesson will be greatly enhanced when you play on the golf course.
Melbourne Golf Lessons Packages